American Cancer Society
Relay For Life of Cinnaminson
Our funeral home has had the pleasure of participating in the American Cancer Society - Relay For Life of Cinnaminson events. One of our Funeral Directors, Angela McGraw is the new Event Lead. We understand that the words "You have cancer" are never something a family wants to hear. It is our goal to help raise money to hopefully one day find a cure, so that no family has to ever hear those words.
"Relay For Life is the signature fundraiser for the American Cancer Society. Relay is staffed and coordinated by volunteers in thousands of communities and 27 countries. Volunteers give of their time and effort because they believe it's time to take action against cancer...Relay is a team fundraising event where team members take turns walking around a track or designated path. Each event is 6-24 hours in length and each team is asked to have a member on the track at all times to signify that cancer never sleeps. Cancer patients don't stop because they're tired, and for one night, neither do we." -

www.relayforlife.org.
This is the fourth year our Funeral Homes had the honor to sponsor the Tribute Video where we helped remember those that we have lost to cancer.
Below is the 2021 Tribute Video.
Please enjoy these pictures of our staff members and their families representing the Falco/Caruso & Leonard Funeral Homes at the 2021 event!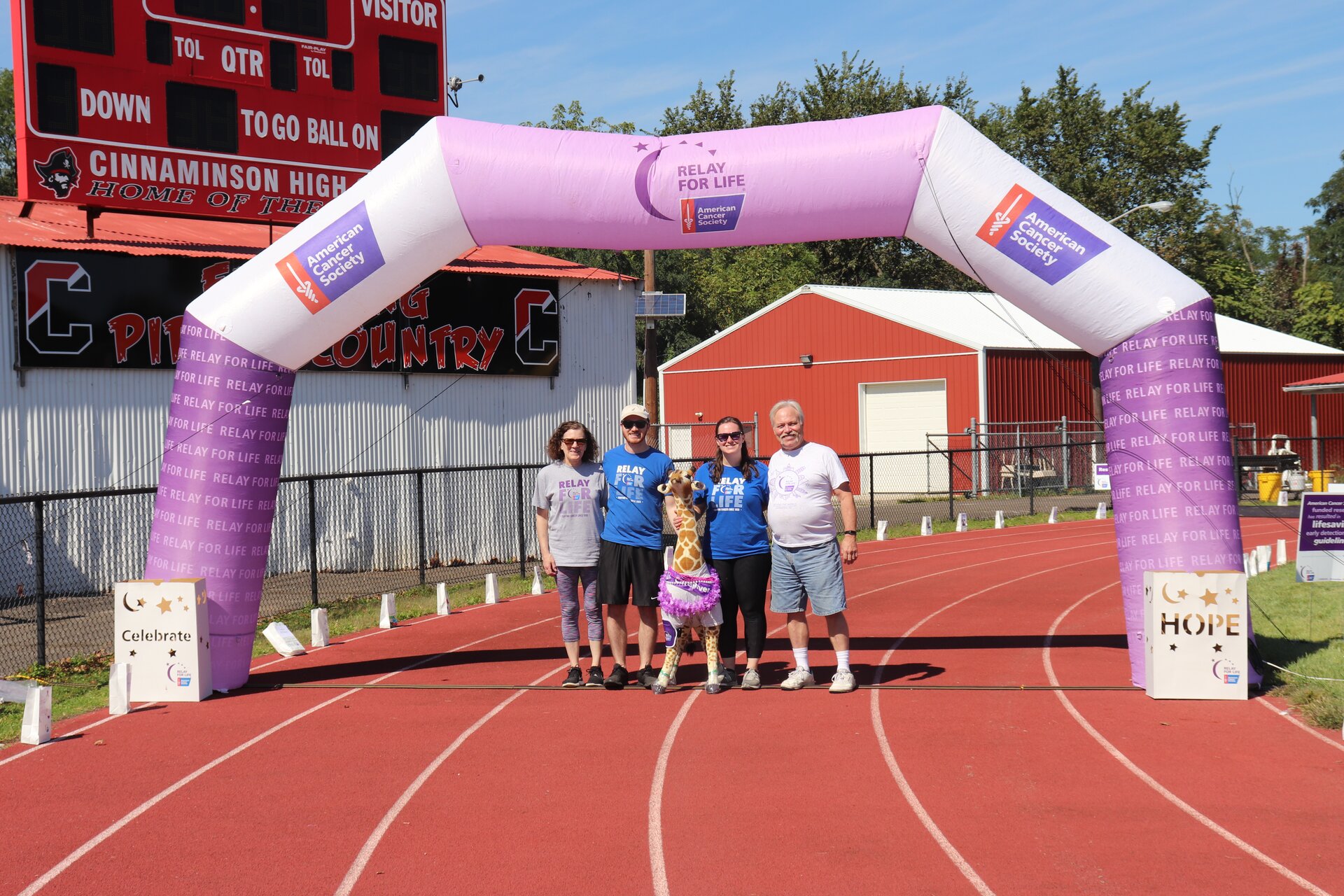 Please check back for the 2022 date of the American Cancer Society Relay For Life of Cinnaminson at Cinnaminson High School, 1197 Riverton Road, Cinnaminson, NJ.
To learn more about becoming involved please contact our office.
We hope you join us there in the fight against cancer!