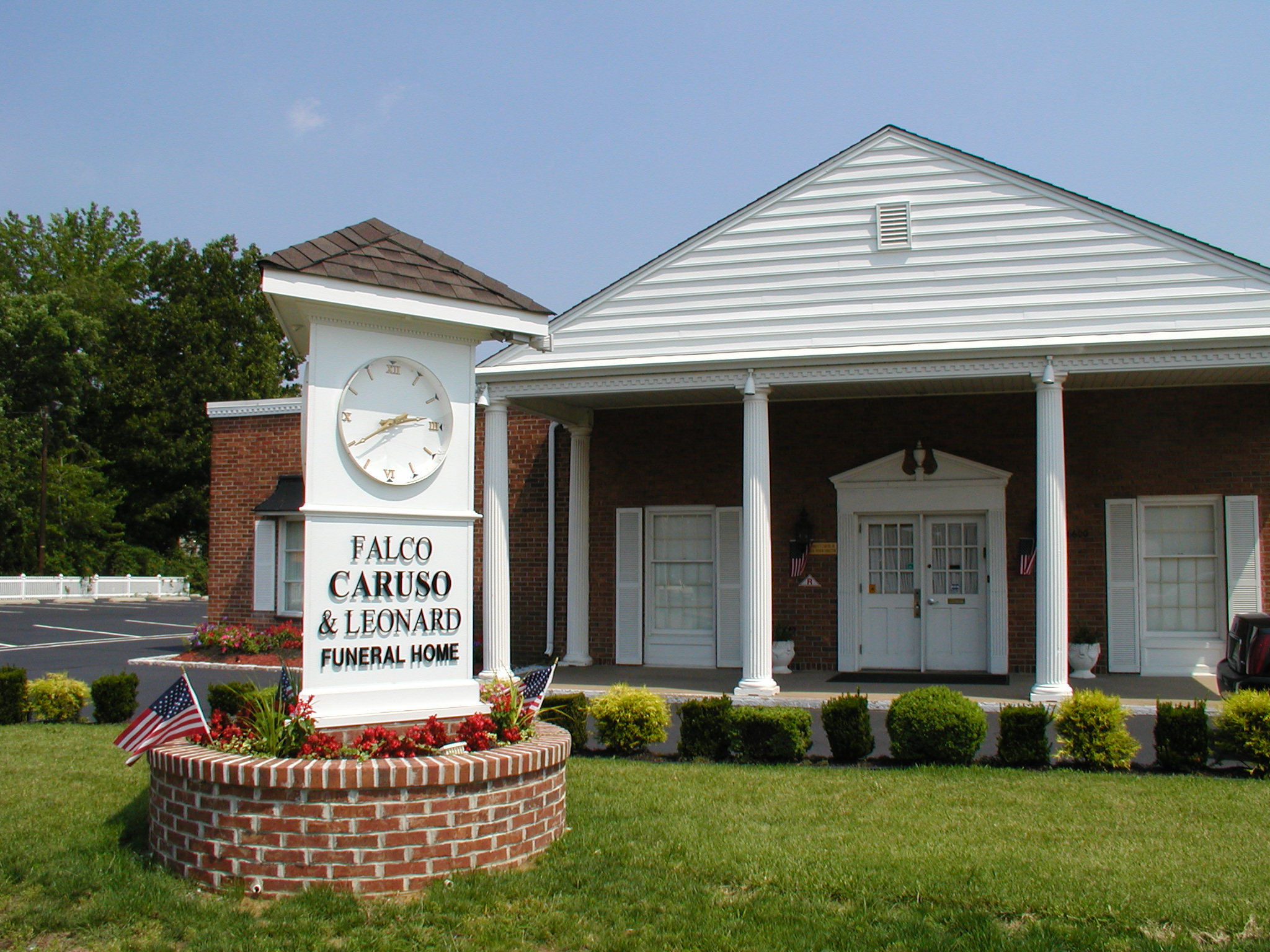 See for yourself how beautiful our building is through this virtual tour of our Facilities.
The Funeral Home located at 6600 Browning Road is easily accessible from Routes 70, 38 and 130 and is in close proximity to many area cemeteries and churches. Recently renovated, the Pennsauken facility offers an attractive Williamsburg style structure providing two spacious chapels, private rooms and a large lounge. "The Pennsauken Room" is the perfect setting for area civic, charitable, religious, and fraternal organizations to assemble. "We are proud of our handsome facility which is tastefully decorated with muted tones. We can accommodate the largest of funerals in a Chapel and at the same time provide a home like setting for a small family service," comments Caruso.
The Falco Funeral Home which opened its doors 66 years ago in South Camden and moved to Pennsauken in 1962, celebrated a silver anniversary at the present location in 1988. At that time Caruso who had been employed at the funeral home became recognized as a partner and the funeral home became Falco/Caruso Funeral Home. In honor of the partnership the funeral home dedicated a large room centrally located in the facility as the "Pennsauken Room." Falco & Caruso decided to honor the township with this room because of the rich history. Key players in developing the "Pennsauken Room" included Edmund Halber & Jack Fichter, both retired educators from Pennsauken. Fichter and Halber were author and illustrator of two books published on the township of Pennsauken. These books were published in conjunction with the Centennial of Pennsauken Township.
The "Pennsauken Room" continues to be well received and the recent addition of the children's area has proven to be successful. It has been said that the photographs that grace the walls will surely bring back fond memories of a township that grew out of rustic colonial age into the present day.