In Memory of
Reinaldo A Melendez
1928 - 2018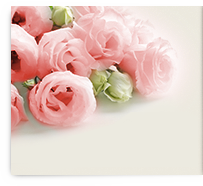 Obituary of Reinaldo Melendez
Reinaldo Alicea Melendez, age 90 of Camden, passed away on May 13, 2018 at Cooper Medical Center in Camden.
He was born on January 3, 1928 in Manati, Puerto Rico to the late Raymond Alicea and Gregoria Melendez. He left Puerto Rico in 1947 with the help of a friend by taking a small charter plane from Puerto Rico to the US. The fee was $36, but Reinaldo had only $12. His friend gave him the extra $24 and his seat on the plane telling Reinaldo that he would catch the next plane after his next payday. Reinaldo migrated to Florida and worked as a laborer, working the fields.
Years later, he moved to Philadelphia, finding work in Moorestown, NJ at Farmer's Storage as a laborer and forklift driver. It was there that he built a passion for bodybuilding and began to train, being inspired by people like Steve Reeves and Vince Gironda. Around 1952, he became a member of Fritche's Gym, and John Fritche became his sponsor, having him travel to compete in many tournaments. He worked while training, achieving titles like Mr. Universe, Mr. Philadelphia and over 20 other titles. After 20 years being a professional bodybuilder, he chose to retire. In 1987, Farmer's Storage closed permanently and it broke Reinaldo's heart feeling as if he had been separated from his second family. He began working for Fred Marucci at Marucci Farm in Moorestown, finding the work bond that he thought he had lost, and retired on his own in the early 2000's.
Reinaldo built a foundation for his children, making a path for them to take that would later create the wonderful family he has today. He dedicated his life to God, his family and adored his friends.He loved his country music, lived a clean, honest and pure life filled with his jokes and comedy…with a laugh and smile on top. He loved and owned several Cadillacs; from the late 1980's to the late 1990's, he would love to take road trips with the family, driving thousands of miles cross country through New York, Arkansas, Texas, Oklahoma, Kentucky, Mexico, California and back…all while listening to rancheras and country music with a good co-pilot.
Reinaldo enjoyed being with his children, grand and great grandchildren. He was the type that would give you the only shirt on his back in the middle of a blizzard, and wore his blue Dickies set for years through the hot and cold because WORK was all he knew. Those who did not know him definitely missed a great opportunity in meeting a great man. He was the greatest Dad any kid would ever want. And from his kids…Thank you Dad. Thank you for being you. It made us who we are today. We all love you and you will forever be with us.
He is the beloved husband of Elva (nee Arellano); devoted father of Joseph Melendez, Eduardo Flores, Hector Alicea, Reinaldo Alicea, Ricardo Alicea, Jorge Alicea, Christopher Alicea, Migdalia Alicea, Lorena Chaparro and the late Ray Melendez Jr. and Jacqueline Melendez; father in law of Alterra, Sarah, Nancy, Aidee and Madelyn Alicea; loving grandfather of Jorge Jr., Noah, Veronica, Alexis, Samantha, Christopher, Alyssa, Amanda, Nathanael, Elenah, Joey, Eric, Alexa Ray, Lisa, Mario Sr., Ricky,George, Jacob, Julian, Makaela, Patricia, Eduardo Jr., Irvin and Maura; great grandfather of Julyett Isabelle, Jazlynn, Mario Jr., Iletzy, Christopher, Denijah, George Jr., Mercedes, and Destiny; and great great grandfather of Zyan and Miracle.
Relatives and friends are invited to the Visitation and Funeral on Thursday from 6 to 8 PM at the Falco/Caruso & Leonard Pennsauken Funeral Home, 6600 N. Browning Road, and Friday from 10 to 11 AM at St. Joseph Pro Cathedral, 2907 Federal Street in Camden, where a Mass of Christian Burial will be celebrated at 11 AM. Final disposition will take place privately at the convenience of the family.
Share Your Memory of
Reinaldo