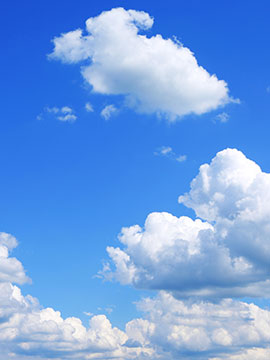 In Memory of
Robert Francis McAlack
1940 - 2018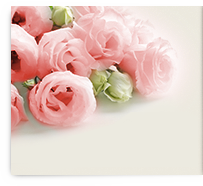 Obituary of Robert Francis McAlack
Dr. Robert F. McAlack, a pioneer in the field of transplant science, passed away on August 29, 2018 at Florida Hospital North Pinellas at age 78. Robert and his wife, Kathy Sacks, resided in Palm Harbor, FL. They also had a residence in Wyncote, PA.
Dr. McAlack was born on June 1, 1940 at the family home in Camden, NJ. Beloved son of the late John and Agnes (nee Mazur) McAlack; Devoted husband of Kathy Sacks; Dear brother of John McAlack, Carolyn Nattkemper, Janet Friedman and her husband Merwyn, Kenneth McAlack and his wife Jeanne . He is also survived by his stepsons Frank and George Sacks, their children, and many loving nieces and nephews from New Jersey, Virginia, and California.
Robert attended schools in Camden, including Woodrow Wilson High School. He started college at Drexel University in the field of chemical engineering, but after his first course in microbiology, he changed the focus of his life's work and majored in microbiology through to a Ph.D.
He was a graduate of Drexel University in 1962 and obtained his Masters and Ph.D. in Microbiology from Thomas Jefferson University in Philadelphia in 1968. During this time, he worked at Einstein Hospital, where he began his career in the Department of Microbiology and immune suppression research related to kidney transplant. He was certified Director (Diplomate) by The American Board of Histocompatibility and Immunogenetics (ABHI).
Dr. McAlack was a pioneer in the field of organ transplant medicine. As lab director, he oversaw many complex tests performed in those laboratories to make sure the patients and the donor organs were compatible, so the patient wouldn't reject the organ after it was transplanted. He developed the methodology to overcome the ABO blood type incompatibility, and his team performed the first transplant using this methodology at Einstein Hospital in Philadelphia. The length and quality of life after transplant of organs has been drastically improved by the teams of professionals who have contributed to this field from the 1960's to the present.
Alongside this research, which he presented at conferences around the world, Robert created, under Dr. Bennett, the transplant laboratory and became Director of the Einstein Hospital Transplant Immunology Laboratory. He also oversaw the Hahnemann University Hospital, Histocompatibility Laboratory, until he retired at the end of 2017.
Robert enrolled in the Naval Reserve Officer Training program at Drexel University. During his last year at Drexel, he served active duty during the Cuban Missile Crisis in October 1962 and received an honorable discharge thereafter.
Robert's love of original rock and roll music persisted throughout his life: He loved the Eagles, Poco, and Jackson Browne. Robert continued to attend concerts in Philadelphia and during retirement in Palm Harbor, Florida. He loved his two German Shepherd and Coon Hound dogs. Travel was another passion. He found opportunities to travel to many continents while presenting research papers at medical conventions. During retirement, he continued travels with his wife, Kathy.
Relatives and friends are invited to the Visitation and Funeral on Thursday from 6 to 8 PM and Friday from 10 to 11 AM at the Falco/Caruso & Leonard Pennsauken Funeral Home, 6600 N. Browning Road, where a Funeral Service will be held at 11 AM. Entombment will follow at Whitemarsh Memorial Park in Ambler, PA.
Memorial donations may be made in lieu of flowers to American Kidney Fund, 11921 Rockville Pike, Suite 300, Rockville, MD 20852.
Share Your Memory of
Robert