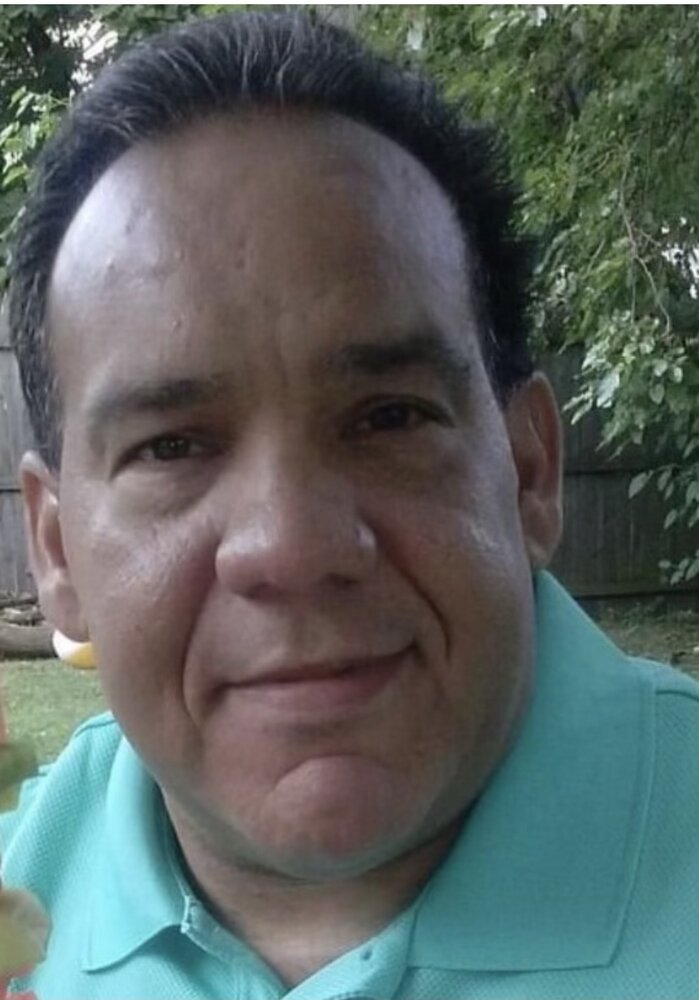 Obituary of Miguel Cruz-Marin
With deepest sorrow, Miguel "Mickey" Cruz-Marin, 54, passed away peacefully surrounded by his loved ones on Saturday, May 7th, 2022. He is survived by his mother Carmen Morales, his wife Viviana Cruz, his three children Cristilina, Jovany, and Karina and two stepchildren Pablo and Luis as well as his three grandchildren Jeremiah, Jacob, and Josiah, his siblings Rebecca, Yolanda, Sammy, Jose, Maritza, Marisol, John, David, Luis, his mother in law Valeriana, and many aunts, uncles, nieces and nephews, cousins, and friends.
Miguel was born June 1, 1967. In his early years, Miguel took a fatherly role to many of his younger siblings as well as nieces and nephews. Miguel was known for his road trips to Ocean City, Atlantic City, Wildwood, Washington, and Philadelphia. A few other of his favorite destinations were Franklin Mills Mall, the Flea Market, Outlets, and Cape May Ferry. He enjoyed family get togethers, he was the life of the party figuratively as well as literally he was the family DJ. Spending time with family and friends is what he enjoyed most. Although he is no longer with us as a result of complications from a health condition, he battled with courage and with dignity. With his family by his side, he was able to spend his final days at ease. He has now reunited with his father Miguel Cruz Sr. and is loved here on earth as well as in heaven. We love and will miss you dearly Mickey. Sleep in Peace.
Relatives and friends are invited to the Visitation and Funeral on Sunday from 6 to 9 PM and Monday from 10:30 to 11:30 AM at the Falco/Caruso & Leonard Pennsauken Funeral Home, 6600 North Browning Road, where a Funeral Service will be held at 11:30 AM. Interment will follow at Arlington Cemetery in Pennsauken.
Share Your Memory of
Miguel