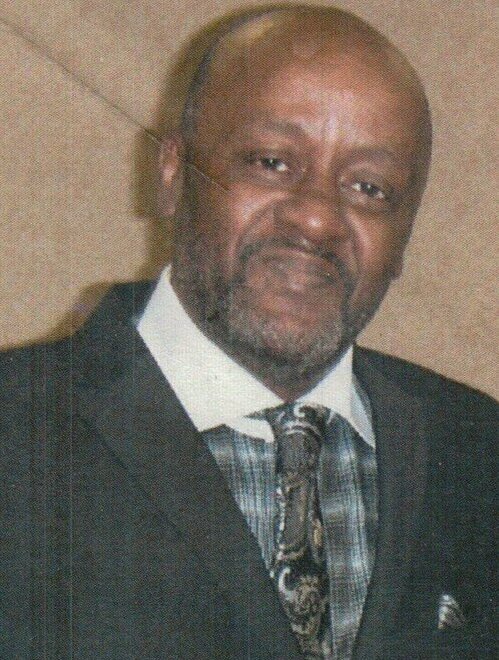 Obituary of Clyde Milton Wright
Clyde M. Wright was born April 29, 1953 along with his fraternal twin Clara Wright to the Late Leanna & Leander Wright
He attended school in Palmyra, NJ...He is on Palmyra's BasketBall Hall of Fame for making 1000 points...He went to college in Erie, PA & graduated with a Bachelor's degree...Clyde also played semi- professional basketball for a few years overseas. He retired from AFG Glass in Burlington, To live with his loving wife Shelly Lynn Brodie Wright in Pennsauken township, New Jersey. There, he enjoyed landscaping and barbecuing for his neighbors and family.
Before he joined the love of his life, Shelly Wright, who preceded him in death March of 2021.
Shelly & Clyde were the Baddest two people in love. From their union, they found true love and had one daughter, Kyndall Wright. Who made it possible for Clyde to achieve the proud title of "The World's Best Grandfather" to his only (favorite) Grand-daughter (Tanaera) Green Wright .
Clyde was an Awesome & Amazing Father,
Clyde was known for his love of Sports, especially Basketball & Football. "GO EAGLES"
A supportive Brother, especially to his twin Clara Wright & his Four sisters, A Father figure & All- Time Best Uncle to Donyel, Bernard & LaVonne Wright. He had Love for his cousins, nieces & nephews that was beyond the imagination.
Clyde left his mark on the world not just to his clients; the landscaping of Pennsauken.
He beautified all around, Pennsauken "Westminster Drive", and shared a plate with every neighbor. He enjoyed grilling, especially his famous Ribs with his special barbecue sauce & always had a joke coming out his mouth and a nice cold Heineken in his hand .
On August 26, 2022, Clyde left us to cherish his memories, his One & Only Daughter, Kyndall Wright. One & Only Grand-daughter (Tanaera Nakia) Green Wright. Five Sisters Jenny Arnell, Mattie Warren, Denise Wright, Clara Wright & Lena Richardson. Four Sister-in-Laws, Bertha Johnson, Kim Finley, Felecia Brodie & Denise Pettiway. Five Brother-in- Laws, Joseph Johnson, Sonny Arnell, Alexander Richardson, Shyheed Pettiway, James " Derek" Finley.
In addition, Clyde leaves behind a brother from another mother, Lonnie Smith, And a friend who became a cousin through marriage, Darryl Anthony.
And, a host of nieces, nephews, cousins, landscaping regulars and friends.
Clyde was saved, and undoubtedly in heaven. As baptized at Calvery Baptist Church of South Jersey under the Pastorate of Pastor Andre Gittens in Beverly, NJ...Clyde Loved his church & church family.
When Clyde loved you, it was pure natured, and undeniably and lastingly felt. He will continue to love now as an Ancestor whose energy flows on earth through our memories of him. We appreciate you continuing to love him in his passing and know that he is slow dancing with the greatest of Jazz musicians with his wife and smiling at peace.
Visitation at Funeral Home
9:00 am - 10:30 am
Saturday, September 17, 2022
Falco/Caruso & Leonard Funeral Home
6600 Browning Rd.
Pennsauken, New Jersey, United States
Funeral Service
10:30 am
Saturday, September 17, 2022
Falco/Caruso & Leonard Funeral Home
6600 Browning Rd.
Pennsauken, New Jersey, United States
Final Resting Place
12:00 pm
Saturday, September 17, 2022
Arlington Cemetery
1600 Cove Road
Pennsauken, New Jersey, United States
Share Your Memory of
Clyde