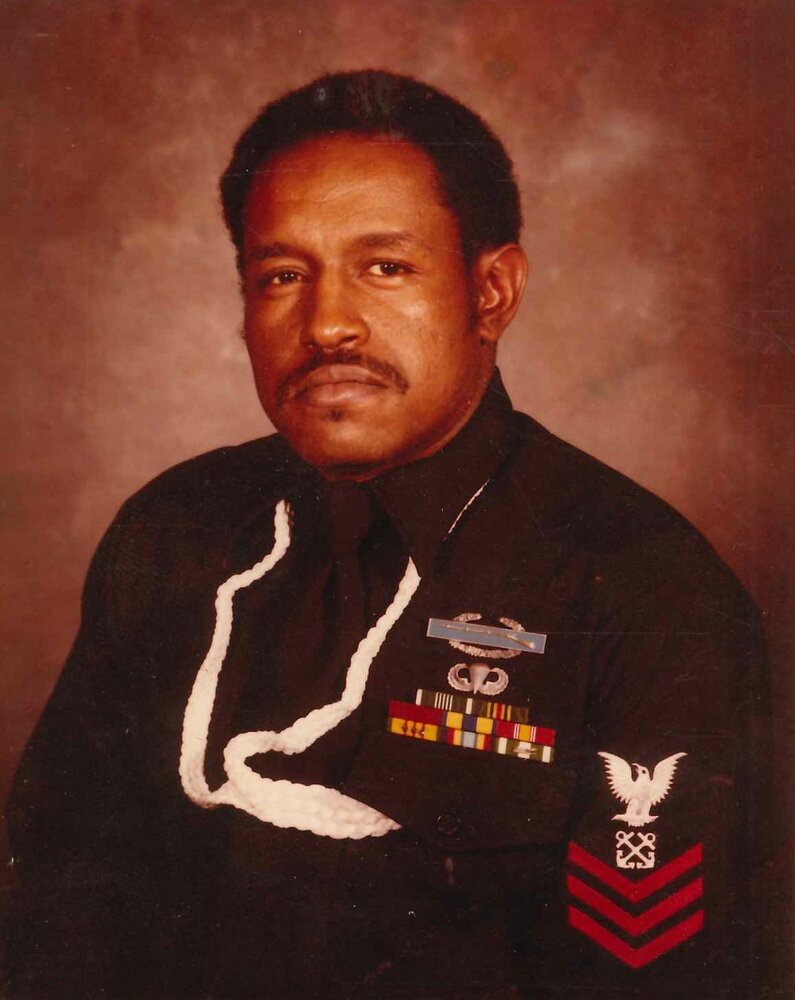 Obituary of Benny C. Belton
Benny Carl Belton was born to the late Henry and Helen Belton on November 24, 1946 the Lord called him home on September 28, 2022. Benny was the youngest of eight children.
Benny graduated from Matoka High School in West Virginia and immediately volunteered for the military. He served in the US Army, US Marine Corps and the US Navy. Benny served twenty plus years in the military.
He retired from the Navy in February 1987 as a Boatswain's Mate First Class.
Benny married Connie Bagley on July 15, 1980 and from this union no children.
Benny gave his life to the Lord at an early age and was a member of Macedonia FWB Church.
He served as a Trustee while at Macedonia. He loved serving the Lord by serving others.
Benny retired from FIS in September 2021 after thirty plus years of service.
Benny was affectionately called "Uncle Benny" or "Benny" by his nieces and nephews. Uncle Benny loved his family fearlessly and was loved by his family. One of the many memories we cherished of Uncle Benny were the many packages of socks he gave to each of us at Christmas every year. For many years, Uncle Benny made sure that each of us received Birthday and Christmas gifts.
Preceding Benny in death were his siblings: Mary Frances Dukes, Beatrice Stancil, Julia Lipscomb, Novella Harrington, Cecil Dukes, Henry Belton, Jr. and Alonza Dukes. In addition, a niece Benita Woods and a nephews Michael Stancil and Elijah Douglas
Benny leaves to cherish his memory: his wife Connie Belton, John Stancil, Jr., Daniel Stancil, Donald Stancil, Helen Stancil-Tillery, Renee Stancil, Phyllis Belton, Carolyn Belton-McLaughlin, Lisa Belton-Mills, Larry Belton, Jane Rorie, (Lipscomb) Paulette Taylor, Deborah Woods, Lisha Woods, Sharon Johnson and a host of grand nieces and nephews.
Special thanks to Helen, Renee, Donald, Steven and Ashlyn for helping to make his days brighter.
Relatives and friends are invited to the Visitation & Funeral on Thursday, October 6, 2022 from 10-11 AM at the Falco, Caruso & Leonard Pennsauken Funeral Home, 6600 N. Browning Road, where a Celebration of Life will be held at 11 AM. Interment will follow.
Visitation at Funeral Home
10:00 am - 11:00 am
Thursday, October 6, 2022
Falco/Caruso & Leonard Funeral Home
6600 Browning Rd.
Pennsauken, New Jersey, United States
Funeral Service
11:00 am
Thursday, October 6, 2022
Falco, Caruso & Leonard Funeral Home
6600 N. Browning Road
Pennsauken, New Jersey, United States
Share Your Memory of
Benny