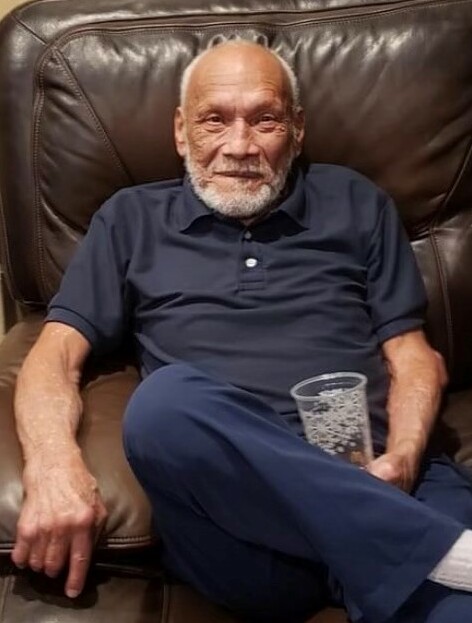 Obituary of Mariano DeJesus Garcia
Mariano DeJesus Garcia, age 72 of Camden, passed away on April 24, 2023 at Cooper Medical Center in Camden, New Jersey. He was born on August 20, 1950 in Posoltega, Nicaragua to Rosa Garcia.
He is the beloved husband of Maria Luisa Garcia; devoted father of Carla Garcia, Mariano Cano, Wilbor Garcia, Francisco Garcia, Mayra Garcia, Lourdes Rivera, Edward Garcia and Jarvis Garcia; Dear brother of Remberto, Mayra, Juan and Concepcion Mendez; Loving grandfather of 16 and great grandfather of 8 with 3 on the way.
Mariano was a baseball and soccer fan, and loved to relax with a can of Bud Ice. He also enjoyed dancing, scratch offs, playing bingo, and cooking for his family. Mariano had a passion for doing concrete work, which he was best known for. Prior to this, he worked as a self-taught chef for 8 years on a cargo ship travelling the world.
Mariano was a philanthropist. He was a person that would risk it all to help family and friends. Mariano would go to Nicaragua and help so many Nicaraguans come to the United States to progress in life. At one point, he had 21 people residing in his home and was always proud to have been able to welcome those friends he considered family with open arms.
Relatives and friends are invited to the Visitation and Funeral on Friday, May 5 from 6 to 8 PM and Saturday from 9:30 to 10:30 AM at the Falco/Caruso & Leonard Pennsauken Funeral Home, 6600 N. Browning Road. A Funeral Service will be held at 8 PM Friday night. Interment will follow at Arlington Cemetery in Pennsauken.
Mariano DeJesus García, de 72 años de Camden, falleció el 24 de abril de 2023 en el Cooper Medical Center en Camden, Nueva Jersey. Nació el 20 de agosto de 1950 en Posoltega, Nicaragua de Rosa García.
Es el amado esposo de María Luisa García; padre devoto de Carla García, Mariano Cano, Wilbor García, Francisco García, Mayra García, Lourdes Rivera, Edward García y Jarvis García; Querido hermano de Remberto, Mayra, Juan y Concepción Méndez; Amoroso abuelo de 16 y bisabuelo de 8 con 3 en camino.
Mariano era aficionado al béisbol y al fútbol, ​​y le encantaba relajarse con una lata de Bud Ice. También le gustaba bailar, ​​los raspaditos, jugar al bingo y cocinar para su familia. Mariano tenía una pasión por hacer trabajos concretos, por lo que era más conocido. Antes de esto, trabajó como chef autodidacta durante 8 años en un barco de carga que viajaba por el mundo.
Mariano era un filántropo. Era una persona que lo arriesgaría todo para ayudar a familiares y amigos. Mariano iría a Nicaragua y ayudaría a tantos nicaragüenses a venir a los Estados Unidos para progresar en la vida. En un momento, tuvo 21 personas residiendo en su casa y siempre estuvo orgulloso de haber podido recibir con los brazos abiertos a esos amigos que consideraba familia.
Los familiares y amigos están invitados al velorio y funeral el viernes 5 de mayo de 6-8 p.m. y el sábado de 9:30-10:30 a.m. en Falco/Caruso & Leonard Pennsauken Funeral Home, 6600 N. Browning Road. Un servicio fúnebre se llevará a cabo a las 8:00 p.m. el viernes por la noche. El entierro seguirá en el cementerio de Arlington en Pennsauken.
Visitation at Funeral Home
6:00 pm - 8:00 pm
Friday, May 5, 2023
Falco/Caruso & Leonard Funeral Home
6600 Browning Rd.
Pennsauken, New Jersey, United States
Visitation at Funeral Home
9:30 am - 10:30 am
Saturday, May 6, 2023
Falco/Caruso & Leonard Funeral Home
6600 Browning Rd.
Pennsauken, New Jersey, United States
Final Resting Place
11:45 am
Saturday, May 6, 2023
Arlington Cemetery
1620 Cove Road
Pennsauken, New Jersey, United States
Share Your Memory of
Mariano