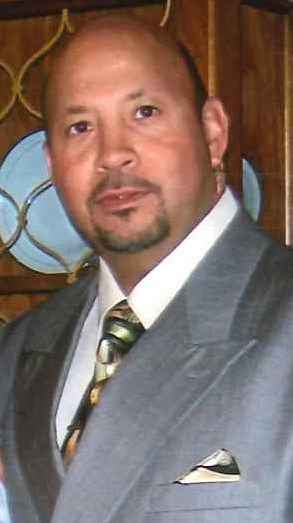 Obituary of Hector L. Zayas
Hector L. "Papo" Zayas, age 64 years of Camden, passed away on May 23, 2023.
Hector was born on June 22, 1958 in Camden, NJ to Agapita Zayas and the late Hector Zayas. Beloved husband of Norma R. (nee Rubert) for 40 years. Devoted father of Hector Zayas III. Loving grandfather of Elaina and Noah. Dear brother of Elsie Jimenez (Angel), Miguel Zayas (Lilia), Evelyn Hernandez (Joe), Nelson Zayas (Tara), Wilfredo Zayas (Iris), Ricardo Zayas (the late Lizette), and the late Judith Zayas. Also survived by many loving nieces, nephews, cousins, aunts, and uncles.
Hector devoted an impressive four decades of his life to serving others at Temple Hospital in Philadelphia. As a committed employee, he consistently demonstrated unwavering dedication, providing compassionate care to countless individuals during their most vulnerable moments.
In addition to his professional pursuits, Hector embraced a variety of hobbies and interests. He was an enthusiastic sports fan, finding joy in supporting his favorite teams. Shooting and playing pool were among his favorite pastimes, bringing him friendly competition and cherished moments with loved ones. Music also held a special place in Hector's heart.
Hector possessed a great passion for culinary arts. Cooking and baking brought him immense joy, and he delighted in sharing his creations with family and friends. His culinary skills were a source of pride, and his dishes were enjoyed by those fortunate enough to taste them.
Known for his thrifty nature, Hector had a talent for finding good deals and cutting coupons. He took pleasure in saving money and finding bargains, making the most of his resources.
Hector will be remembered as a dedicated professional, a loving family member, and a friend who brought laughter and warmth to every gathering. His memory will live on in the hearts of all who knew him, and his legacy of compassion, determination, and a zest for life will continue to inspire us.
Relatives and friends are invited to the Visitation & Funeral on Friday, June 2, 2023 from 5-7 PM and Saturday, June 3, 2023 from 9-10 AM at the Falco, Caruso & Leonard Pennsauken Funeral Home, 6600 N. Browning Road. A Funeral Service will be held Friday night at 7 PM. Interment will follow Saturday's Visitation at Arlington Cemetery in Pennsauken.
In lieu of flowers, memorial donations may be made to Hector's wife, Norma to help with final expenses.
Share Your Memory of
Hector