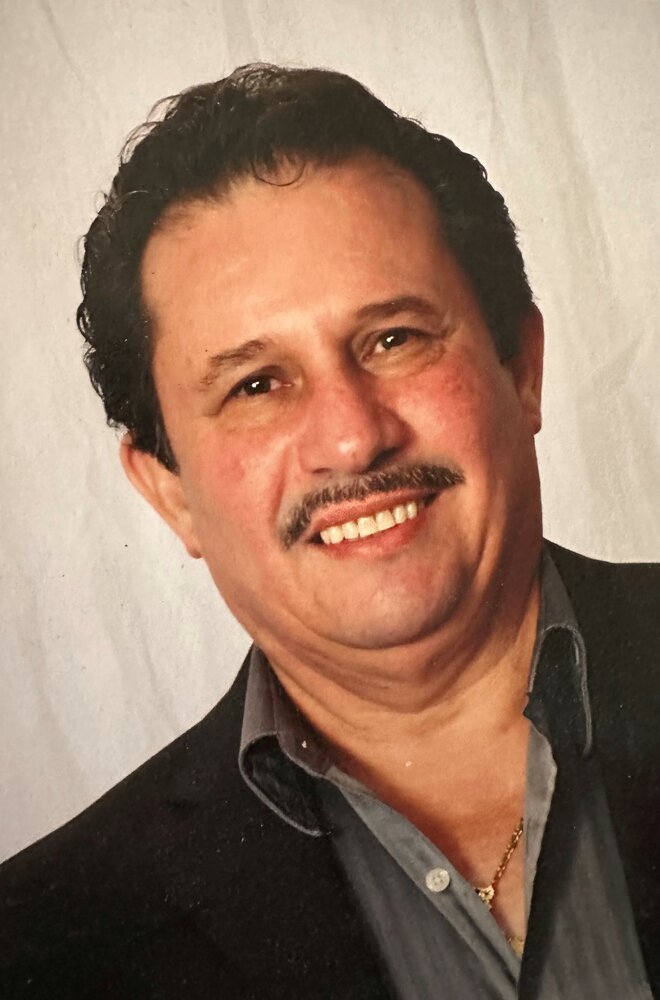 Obituary of Jose Gonzalez
In Loving Memory of Jose Gonzalez
Born: March 29, 1946
Passed Away: May 30, 2023

It is with heavy hearts that we remember and honor the life of Jose Gonzalez, a beloved husband, father, grandfather, and friend. Jose was born in Utuado, Puerto Rico.

Throughout his life, Jose dedicated his time and energy to his work as a machine operator for the Philadelphia Baking Company. His commitment and dedication were evident as he contributed his skills and expertise until his well-deserved retirement in 2007.

However, beyond his professional accomplishments, Jose's true joy in life came from his family. He was the brother of the late Maria and Angel Gonzalez. He was a devoted husband to his beloved wife, Ramona, with whom he shared years of love, laughter, and cherished moments. Jose was a dedicated father who provided a strong foundation for his son, Marcos Gonzalez, and his wife, Anni Gonzalez, son Raymond Pedraza and stepdaughter Jacqueline Cuevas.

As a Grandfather, Jose found immense joy and fulfillment in the presence of his precious grandchildren, Nathaniel and "his" Sophia Gonzalez, and step-granddaughter Angelica Torres. He reveled in their laughter, celebrated their achievements, and bestowed upon them endless love and guidance. Their bond was one of pure love and admiration, forming memories that will forever live in their hearts.

Outside of his family, Jose had a passion for the Philadelphia Phillies. As an avid fan, he followed the team's triumphs and tribulations, celebrating their victories and commiserating during the tough times. His unwavering support for the team was a testament to his loyalty and dedication.

Jose was a longtime member of St. Anthony's Church Choir and Worship Team. He enjoyed playing guitar and was a nature enthusiast, and enjoyed being in the mountains, feeding the birds, and spending time with his dogs.

Jose's love for traveling allowed him to explore new places and experience different cultures. Whether it was a family vacation or a solo adventure, he embraced every opportunity to broaden his horizons and create lasting memories.

As we bid farewell to Jose, let us remember him for the incredible person he was. His warm smile, gentle nature, and unwavering love touched the lives of all who had the privilege of knowing him. While our hearts ache with the loss, may we find solace in the memories we shared and the lessons he taught us about the importance of family, love, and living life to the fullest. He leaves behind a legacy of love and cherished memories.

May Jose Gonzalez rest in eternal peace, forever held in our hearts and memories.
Relatives and friends are invited to the Visitation and Funeral on Sunday, June 4 from 6 to 8 PM and Monday, June 5 from 9:30 to 10:30 AM at the Falco/Caruso & Leonard Pennsauken Funeral Home, 6600 N. Browning Road. Mass of Christian Burial will be celebrated at 11 AM at the Church of St. Anthony of Padua, 2818 River Avenue in Camden. Interment will follow at Morgan Cemetery in Cinnaminson.
Share Your Memory of
Jose