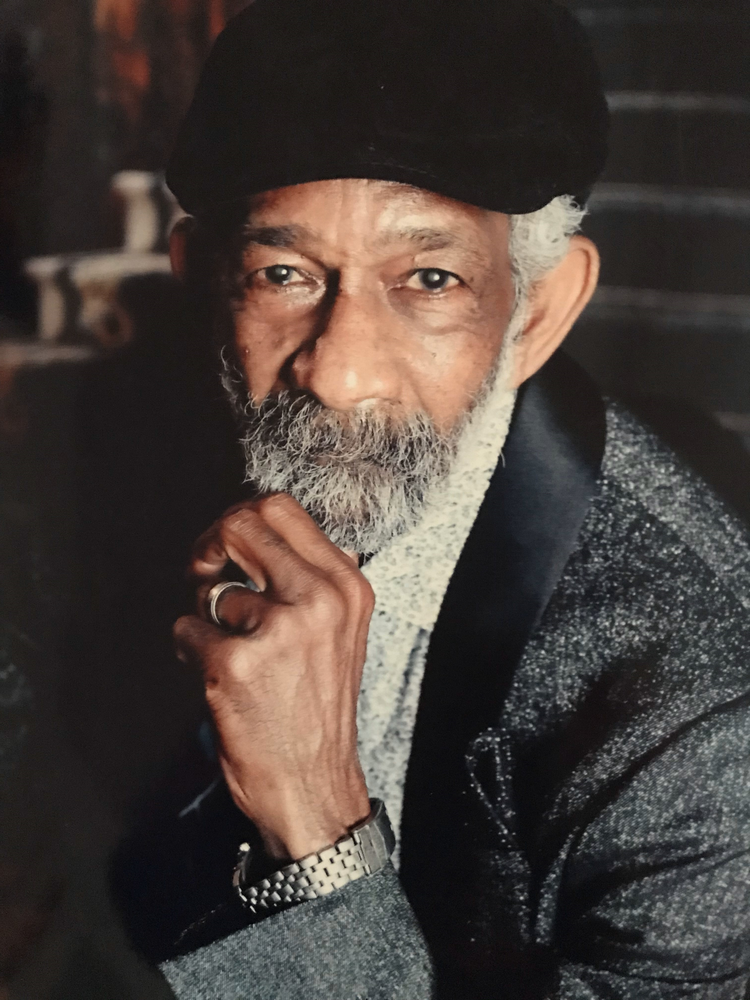 Obituary of Irwin Michael Mitchell
Irwin Michael Mitchell, age 74 of Camden, passed away peacefully on September 5, 2023 surrounded by his loving family.
Irwin Michael Mitchell, known as " Irenie" by those who grew up with him in and around Belmont, Port of Spain, Trinidad was born August 5th, 1949 to Rosalina Mitchell and Joseph "Baby Boy" Seebaran. Irwin had one sister, Eltima Mitchell who predeceased him in 2014. Although Irwin grew up as an "almost" only child, (Eltima, his only sibling was much older than him). He was spoiled by his one aunt Edith (deceased), many neighbors, friends and extended family in Belmont.
Irwin was well known in Belmont. His grade school teacher gave him the nickname "Irenie" after a popular calypso song by the same name. Irwin was an avid gardener. He loved planting and nurtured flowers, vegetables and fruit trees. Whatever he planted, flourished. The last tree he planted in the yard was a fig tree. This year the tree blossomed and Irwin and Angela were able to share figs to neighbors and friends. Besides gardening, Irwin was a talented and skilled shoemaker. He designed and constructed sandals, shoes, boots, and sneakers for lots of clients in Trinidad. He actually made his first sandals, and wedge heel shoes for his wife back in the 70's when they dated. Angela also got the very last pair of sandals that he made after they were married.
Irwin's memory will be cherished by his loving wife Angela, Nicole and Nyah, brother in law Kelvin, step daughters Danielle, Kameelah, stepson Rashad, Step grandchildren Zachary, Naomi, Dominic and Ethan, his most favorite cousin Zena (Trinidad), his very best friend Alban (Canada), Hayden Daniel (Arizona), Keith (Panic), Ellis (Texas), Brian Cuthbert, Anthony "Rugged" Luke, Michael Alonzo (Trinidad), Winston Haywood, Gordon Harris, Steve Waldron (NY), Martin Haywood (Atlanta), James Springer (Florida) and many more treasured friends and cousins (Seebarans, NY and Trinidad) that are not listed here.
Relatives and friends are invited to the Visitation and Funeral on Thursday, September 14 from 9:30 to 11 AM at the Falco/Caruso & Leonard Pennsauken Funeral Home, 6600 N. Browning Road, where a Funeral Service will be held at 11 AM. Interment will follow at Arlington Cemetery in Pennsauken.
To watch the service, please follow the link below:
Meeting ID: 268 789 020 439
Passcode: Yozsnk
Final Resting Place
Thursday, September 14, 2023
Arlington Cemetery
1620 Cove Road
Pennsauken, New Jersey, United States
Visitation at Funeral Home
9:30 am - 11:00 am
Thursday, September 14, 2023
Falco/Caruso & Leonard Funeral Home
6600 Browning Rd.
Pennsauken, New Jersey, United States
Funeral Service
11:00 am
Thursday, September 14, 2023
Falco/Caruso & Leonard Funeral Home
6600 Browning Rd.
Pennsauken, New Jersey, United States
Share Your Memory of
Irwin